IV Vitamin C and Chelation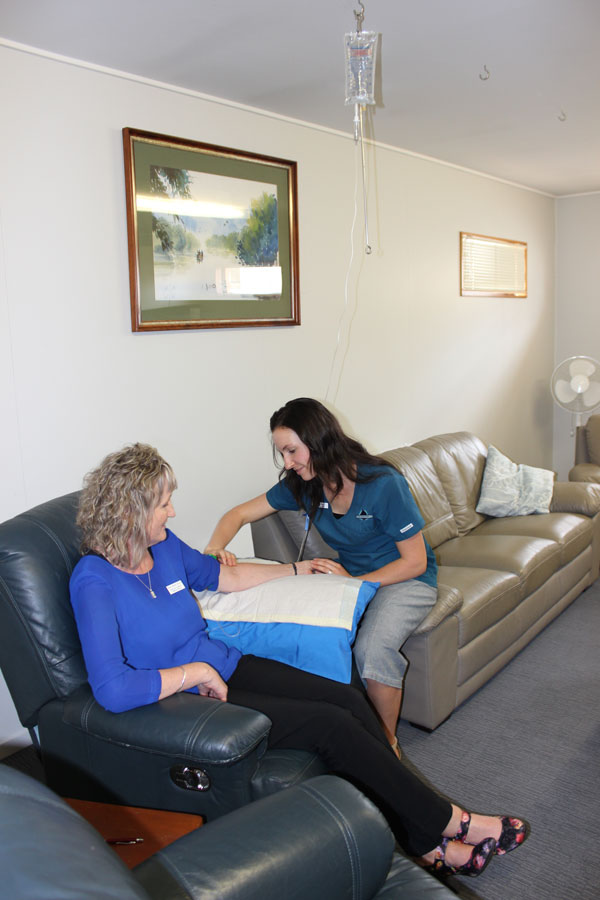 The Gore Medical Centre is the only General Practice south of Christchurch offering intravenous chelation and vitamin C therapy, and is attended by many out of town patients.
The advantage of administering vitamins and minerals intravenously is that they can be delivered directly to the necessary tissue and cells in very high doses.
Currently Clinics operate on a Monday and Thursday. Occasionally Wednesday morning Clinics will operate depending on demand. The Clinic is run by Registered Nurses Shona Davie, Kayla Gardyne and Kaila Dinan, under the direction of Dr Jochen Clemens and Dr Glenys Weir.
Some of the conditions that these therapies may be beneficial for include:
Cancer
Chronic fatigue syndrome, ME type symptoms
Glandular fever
Infectious conditions – viral/bacterial
Chelation may benefit:
Conditions requiring detoxification
Atherosclerosis (blocked arteries) and peripheral vascular disease
Heavy metal toxicity
These Clinics provide a holistic perspective on management of the above conditions. They also provide an opportunity to meet other people in similar circumstances and to share experiences with them.
For further information, contact the Gore Medical Centre, (03) 208 9222, to discuss the therapies with one of our Clinic Nurses, or make an appointment with Dr Jochen Clemens or Dr Glenys Weir. Alternatively, discuss with your own doctor who can advise you.
Aclasta
The IV clinic also offers Aclasta infusions. These are used for the treatment of osteoporosis and are an alternative to taking weekly Fosamax medicaton. These are a simple 1/2 hour infusion and a good option for those who find it hard to remember to take a weekly dose of medication or experience side effects from the medication.
The Government now funds this medication but not the administration of it, therefore there is a charge to have this infusion. Please talk with your doctor to see if you are eligible for this funded medication or click here for further information.