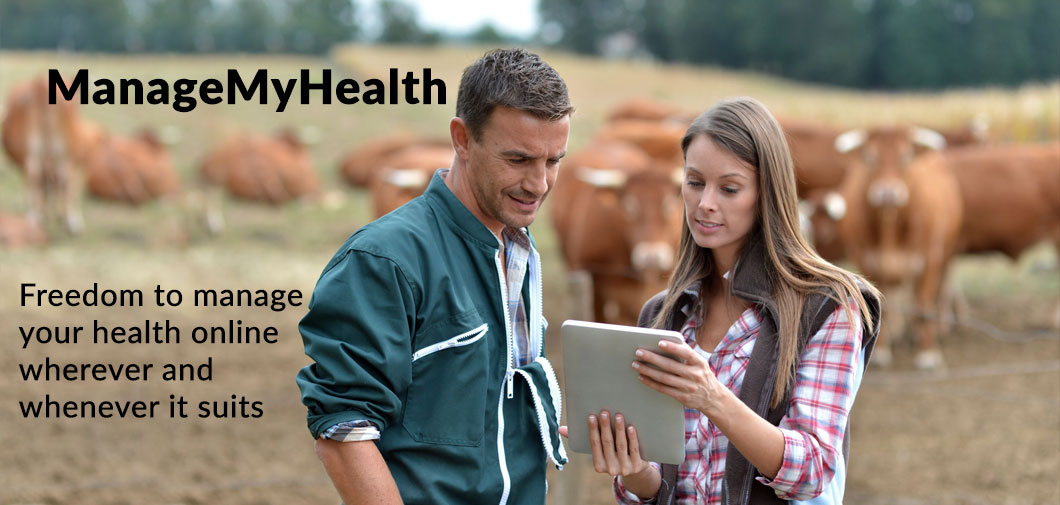 Gives you the freedom to manage your health from the comfort of your home or work.
ManageMyHealth allows you to access some of your medical records to view your medical conditions, lab results, immunisation records, allergies, prescriptions, and to share information as required with other health members.
Why sign up with ManageMyHealth
–       Convenient: you can book appointments, request prescriptions, check lab results etc when it suits you.
–       Improved Health Outcomes: through sharing information with people who are important to you
–       Stay on track: with health related reminders straight to your inbox
–       Empowerment: you have an active role in decisions relating to your health and wellbeing
–       Peace of Mind: if you require medical assistance when away from your usual provider, important information is accessible with your consent.
Protecting your information
ManageMyHealth is hosted in a secure environment in New Zealand. Similar to internet banking, ManageMyHealth uses Secure Socket Layer (SSL) technology to ensure your information is completely safe and secure. We also rely on you to keep your password a secret and to take all reasonable measures to protect your information.
ManageMyHealth does not allow access to Gore Medical Centre's full records, but rather to a shared portal where you, and Gore Medical Centre, can choose which information is shared. At the moment, doctors clinical notes are not shared into the portal.
ManageMyHealth Services:
–       Access and maintain some of your medical records
–       Request repeat prescriptions
–       View lab results
–       Communicate with your health professional securely
–       Receive recall and appointment reminders – managed in a health calendar
–       Access and maintain your Medic Alert profile
ManageMyHealth
Is available to you right now. All you need to do is ask our receptionists about it. The registration process is quick and easy, up and running in a few minutes.
How to Register:
–       Registering for ManageMyHealth is simple, just ask one of our receptionists, or talk with your doctor or nurse.
–       The cost of ordering a repeat prescription via ManageMyHealth is reduced.
–       You will need to provide an email address and proof of identity. A Separate email is needed for each registration.
–       We will provide you with an activation code and instructions on how to complete your registration on line.
How it works
Your health information is uploaded from your doctor or health practitioner. It can also be used to store other health-related information which may not be recorded, such as other treatments you have received or other medications that you may be taking.
It allows access to your personal health information from any internet device at anytime, anywhere in the world.
The ManageMyHealth™ website has a number of other features including health related news, community forums and access to wellness initiatives.
For further information visit this site: Manage My Health