Interested in working in General Practice?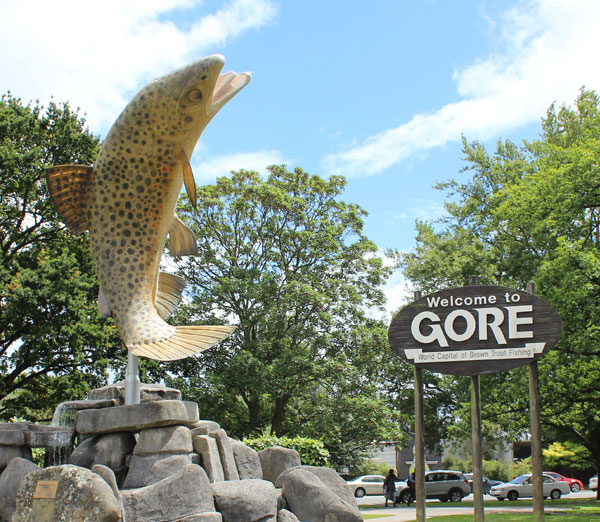 The Gore Medical Centre is currently looking for general practice doctors, or those intending to specialise in general practice, to work in our busy and vibrant Medical Centre.
If you are NZMC registered or able to be registered we would love to hear from you. Check your eligibility for NZ registration.
Positions are available for long-term locums or for doctors interested in becoming a business partner in the medical centre.
Full time or part time positions are negotiable.
A generous remuneration package, including accommodation and relocation costs, will be discussed with interested parties.
Click here to contact us about working at the Gore Medical Centre.
Beautiful Gore
Gore Medical Centre – located in the Gore District, in the heart of Southland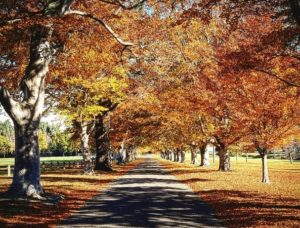 Ever thought about working in the deep south? Come and experience Rural City Living in Gore.  A small town with a population of around 13,000 servicing a large agricultural heartland.  Gore punches above its weight with a range of family friendly facilities.  These include an award-winning multi-sports complex featuring a 25m, 8 lane indoor pool, leisure and toddlers pools, a four court indoor event centre, an Olympic short course ice rink and an all-weather hockey turf.
In addition, there are two secondary schools and four primary schools, several early childhood centres and a number of churches.  There are plenty of leisure options with mountain bike and walking tracks. There is the renowned Eastern Southland Gallery featuring the internationally acclaimed John Money collection and the Hokonui Moonshine Museum profiling the history of illicit moonshine whisky and bootlegging.
Gore has a fabulous movie theatre that shows the latest movies and plays host to several live performances during the year, including the Royal NZ ballet's Tutus on Tour.  There is a range of retail outlets, several cafes and ANZ, BNZ, ASB, SBS and Westpac banks located in the central business area.  The sports fields, parks and gardens are first class.  All facilities are within an easy walk or drive and you can go home for lunch.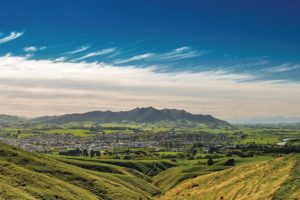 Gore is the hub of Southland.  Just two hours easy drive to Central Otago, the ski fields of Queenstown, the beautiful town of Te Anau (base for the Fiordland National Park), Stewart Island, the Catlins and Dunedin.  With wide open spaces and stunning scenery, Gore has a lot to offer individuals, couples and families.
Gore is known as the Brown Trout Capital of the World – if you have an interest in fishing, you will not be disappointed.   Access to the Mataura River is easy, fish are plentiful and the water is often described as "gin clear."  The Mataura is famous for its mayfly hatches and spinner falls.  There are also a number of other local rivers that provide good fishing.
The Croydon Aviation Heritage Centre is located a short drive from Gore at Mandeville.  A nationally significant museum that is dedicated to preserving and celebrating New Zealand's light civil aviation heritage.
About the Gore Medical Centre (GMC)
The practice is located one block from the Gore hospital and 1 kilometre from the town's central business area.  The practice is comprised of four Directors, three part-time GPs, a dedicated team of nurses, clinical support staff, Practice Manager and Financial Manager.
The practice operates from a modern building with seven GP consulting rooms, five nurse consult rooms, telephone triage room, an after hours suite and a specialist consulting room.  We host two Health Improvement Practitioners (HIPs), a health coach and regular visits from an Orthopaedic surgeon.
GMC is a Cornerstone accredited practice, fully computerised using the Medtech 32 patient management system.  It is the only medical practice south of Christchurch that provides an intravenous therapy suite.   Other support services include a daily laboratory service.
It has 8200 enrolled patients and is continuing to grow.  It is open from 8.30am until 5.00pm each day.  The afterhours service is based at the GMC and is shared with the Gore hospital-based GP.
With an ongoing commitment to under-graduate education, the practice hosts Polytechnic nursing students, 5th year medical students and GP registrars.
The local hospital has an accident and emergency department.  It has 20 inpatient beds (including four maternity), visiting specialists, laboratory, x-ray, physiotherapy, occupational and speech therapy, social work and mental health services.  There is a local St John's ambulance service based in Gore with paramedic support.  The closest base hospital is Southland, in Invercargill, 76 kilometres from the practice.
View www.goremedical.co.nz.   For more information about the Gore District, go to www.gorenz.com.
Additional information is available from:
www.moh.govt.nz  for information about health policy in New Zealand.
www.southernhealth.nz for information about services at a regional level, including details about Southland hospital.
www.ero.govt.nz for an official evaluation of each New Zealand school.